Ensuring the highest quality of construction
Elegis helps construction supervisors easily manage problems, which significantly improves their workflow.
Goal: App for construction supervisors
Cost: 250 MD
We joined forces with developers from Elegis to create a mobile application synchronized with its clients' ERP system.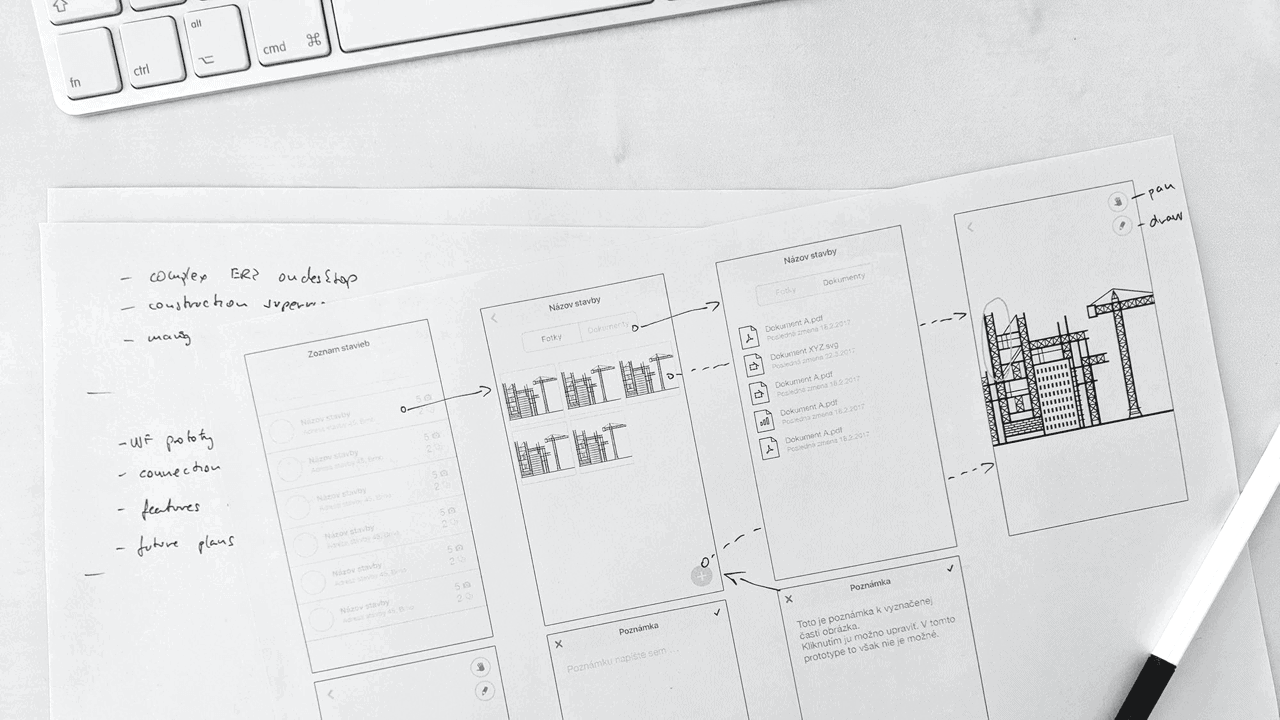 Elegis is a software development company that focuses on the construction industry. They provide ERP and business intelligence systems for their customers all over Europe. We teamed up with them to solve the most recent problem they were experiencing.
Current construction management systems have complex interfaces full of nested windows and lots of data screaming at you at once. They come with fat documentation that you really have to go through to learn to work efficiently. Construction supervisors have to gather information on site (writing notes, taking photos) and then come to the office to manually input and save the data.
This approach was maybe acceptable in the past, but now our phones became powerful computers we can use on the go and eliminate these pains.
As we usually do, we built an interactive wireframe prototype first. This practice provides us with lots of crucial feedback in the early stages. In this case, the process of creation of a new report was the most problematic. The app's design needed to be tailored with the supervisor's already established way of work in mind. For example, we found out that supervisors usually take more photos in sequence, not just one from time to time.
We teamed up with developers from Elegis because the app needed to be synchronized with their respective client's ERP system. We came up with a flexible solution to ensure proper security and ease of use at the same time.
The app was very well received and adopted on the workplace of many construction companies in Czech Republic. The plan is to expand its capabilities to cover more use cases so people on more positions than just supervisors can make use of it.
Do you like what you see? Let's meet
Send us a message and schedule a call or meeting with our team.