Let's make something
incredible!
They say that paper will put up with anything that is written on it and the same goes for a website.
Let's meet! Form your own opinion!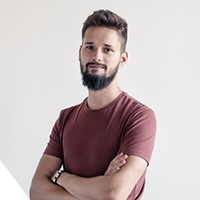 Call us Mon-Fri from 09:00 to 17:00, or write an SMS
We usually answer by the next working day.
Notum Technologies s.r.o.
Dornych 678/90, 617 00 Brno-jih
Czech republic
IČO: 07020015
VAT: CZ07020015
Join our successful clients