We create custom
software solutions
Are you looking for a team to develop your application? Are you missing the know-how or do you like to allocate your people to different projects?
Discover our services
Trusted by the top innovators



We don't like saying that we work for our clients.
In fact, we work with them.

We are absolutely transparent. We provide you with access to our internal reporting systems. Regular progress reports are a given.

You will become a part of our team. You will have the final say on budgeting and on every new feature. Each month we will plan the next steps together.

Our code is clean, well-documented, and thoroughly tested. We value our time and yours, so we are very careful on the first try.
Odkaz pro starostu offers a place to report problems in the cities. Reports are communicated directly to the municipality and their resolution is monitored by the citizens.
More about project
"The project has the ambition to improve the way citizens perceive the municipality and its doings. All thanks to this app"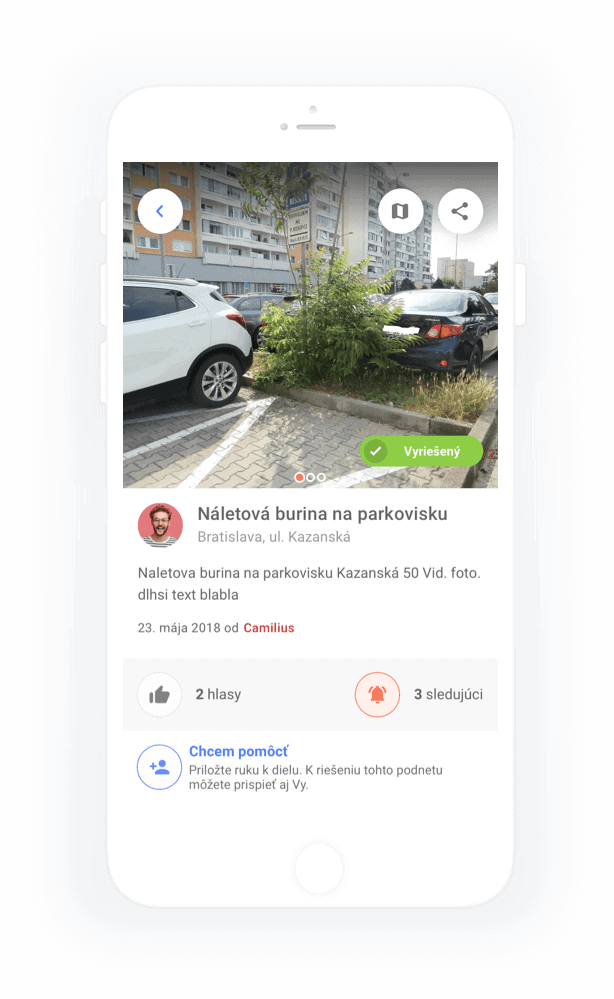 Trusted by the top innovators
"We have partnered with Notum technologies to develop a new chat widget. This is a key component of Smartsupp chat used by millions of web visitors each month. We have successfully launched a Beta version within 5 months. We rate the collaboration positively. Development is fast and proactive. developers, the advantage of Notum is also very good at communication. "
"I have been working with the guys from Notum since August 2017, when they helped me start my application. Above all, I appreciate the completely transparent remuneration system we set up and also the work very well done. The site visitors especially appreciate the clarity and speed.
"Our standards are at a fairly high level, so we are very careful when choosing a partner. Notum did not disappoint our trust and cooperation with them proved to be a good choice. Thanks to them, we are more efficient in the field and have a better overview of our data. management and the desire to push technological boundaries. "
News from behind the scenes. Tutorials, real life problems.
V ideálním světě by každý zákazník chtěl dopředu vědět, kdy bude jeho systém dokončen a kolik přesně bude stát.

Read more →

Nekonzistence codebase mezi týmy může být velký problém, obzvlášť s přibývajícím počtem projektů.

Read more →
When it comes to stability and long-term vision, you don't have to rely on our promise alone. We've got a strong partner backing us up. We are part of the ARTIN family.